Well this Christmas was wonderful. The children both had a great time at both of their Grandparents houses. Mary Elizabeth was very into it this year as she is getting older. And Drew loved all the excitement himself too.
They have an unbelievable amount of gifts as the family was so very generous. Someone needs to come help me figure out how to organize all these toys!!!
All in all we are blessed.
I hope everyone out there had a truly wonderful Christmas.
Here is our card that we sent out this year for those who didn't get a chance to see it, I apologize in advance if I missed anyone!!!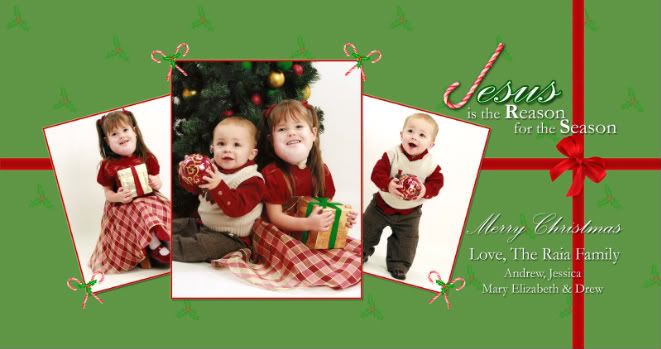 Tags : | 5 comments